COLUMBIA ARTISTS THEATRICALS has been at the forefront of the development and expansion of the North American touring market since its founding more than 65 years ago as a subsidiary of Columbia Artists Management (CAMI). Columbia Artists Theatricals represents and collaborates with artists, producers, production companies and management agencies, bringing performances to over 450 cities around the world. The company has represented more than 200 touring productions including the original national tours of A FEW GOOD MEN, AIN'T MISBEHAVIN', ANNIE, BLUE MAN GROUP, BRING IN 'DA NOISE, BRING IN 'DA FUNK, the Radio City Music Hall Rockettes, CATS, EVITA, GIGI, JOSEPH AND THE AMAZING TECHNICOLOR DREAMCOAT, and M BUTTERFLY, among others.
Our current roster includes: The Old Vic's 2020 Tony Award-winning production of A CHRISTMAS CAROL, STOMP, MENOPAUSE THE MUSICAL,  SUNNY AFTERNOON, ON YOUR FEET! THE STORY OF EMILIO & GLORIA ESTEFAN, the national tour of SHOWTIME's smash hit FUNNY WOMEN OF A CERTAIN AGE, the 30th Anniversary Tour Of BUDDY: THE BUDDY HOLLY STORY,  MYSTERY SCIENCE THEATER 3000 and more. The company portfolio focuses on marquee titles and specializes in longevity, booking many of the industry's longest-running tours.
MAGALY BARONE
Principal
This season Magaly Barone marks her 16th year as a booking agent distributing award-winning productions and theatrical attractions across North America. In her time as the Vice President of Sales at The Road Company, she oversaw the national tour direction of over 60 Equity, non-Equity, and one-nighter tours including the Tony Award®-winning musicals BILLY ELLIOT, KINKY BOOTS and ONCE, in addition to a roster of beloved titles such as THE SOUND OF MUSIC, ANNIE, DIRTY DANCING, DOUBT and ELF: THE MUSICAL. Additionally, she assisted in booking crossover commercial properties into a Broadway subscription model for tours such as RAIN: A TRIBUTE TO THE BEATLES and THE ILLUSIONISTS which garnered many new markets and return engagements. In 2019 she joined the New York office of APA, one of the largest diversified talent agencies in Los Angeles, and had the privilege of expanding her roster into concert touring and artist representation. She has a passion for meaningful, diverse entertainment and joined Columbia Artists Theatricals (CAT) to learn and work with the one of the best in this industry, the late Gary McAvay.
JUSTINE SPINGLER
Principal
Justine joins Columbia Artists Theatricals after having spent the past few years building and strengthening client relationships for Theatre Projects, the world's leading theatre consultant firm. While there, she managed the company's sales efforts and pursuits, developing sales strategy for hundreds of projects ranging from early feasibility studies and masterplans to the design of multi-venue performing arts centers across North America. Prior to Theatre Projects, she was the director of operations and engagements for The Road Company where she worked on over 50 national tours including the Tony Award winners for best musical: MOULIN ROUGE! THE MUSICAL, THE BAND'S VISIT, KINKY BOOTS, and ONCE. 
MAUREEN PORTLOCK
Chief Financial Officer
Maureen Portlock brings her decades of finance experience to Columbia Artists Theatricals, having run the finance, accounting and booking departments for several commercial theatre producers. In these roles, she spearheaded the overhaul of booking departments to establish more efficient and profitable processes for national tours and licensing. She has also worked extensively in the nonprofit space. Maureen holds a BS from Rider University in New Jersey, and owned her own accounting firm prior to working in commercial theatre.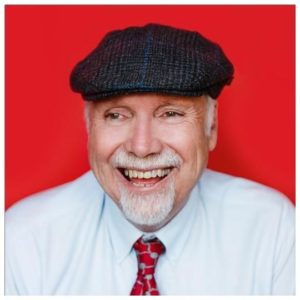 GARY MCAVAY
In Loving Memory of our Former President

Gary was born on July 20, 1953 in Bridgeport, Connecticut to Raymond H. McAvay and Betty Carter McAvay. He attended Daniel Hand High School in Madison, Connecticut, where his lifelong passion for the theater was born. From the amateur stage of Hand, he went on to pursue a BFA in Theater and Film at Denison University, followed by an MFA at Brooklyn College, before landing an internship in 1980 in the mail room of Columbia Artists Management Inc. From there, he worked his way up to become president of Columbia Artists Theatricals, a highly regarded and internationally acclaimed theatrical management and booking organization.
Gary was an expert at his craft, building important relationships and representing top Broadway producers. With significant focus, purpose, and optimal integrity, Gary arranged multiple contiguous and financially rewarding theatrical tours throughout North America and beyond. In his career spanning four decades, Gary represented hundreds of the greatest titles and artists in the world including CATS, STOMP, CHICAGO, ANNIE, CAROUSEL, SUNSET BOULEVARD, TAP DOGS, and SAVION GLOVER. He was an acclaimed member of the theatre industry, garnering numerous awards and accolades throughout his illustrious career.